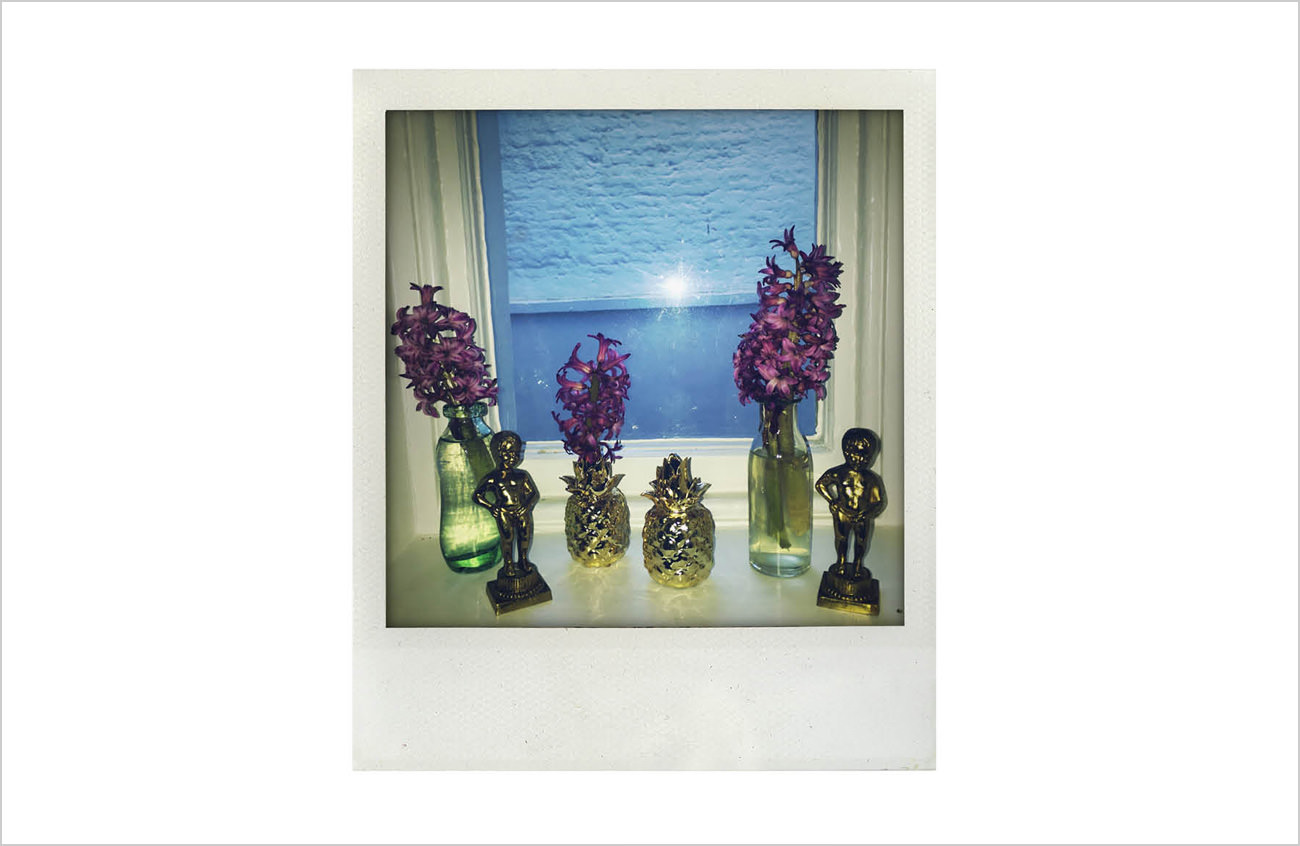 In the house where my wife and I live there is a small room. It is very narrow, with a single window. There is nothing in it. A couple of years ago, by chance I looked inside and saw arranged in the window a pair of little brass pissing-boys I had brought back from Brussels for my twins—one who has since died—and two large, red flowers in a green bottle.
It appeared to have no purpose as the door was always shut and the room was never used. I took a photo of it with my Polaroid app and thought no more about it. I looked again the following week, and the arrangement had changed; there were two ornamental pineapples and two different bottles holding purple flowers.
I took another photo and said nothing to my wife. A week later two identical bottles were added, and the pineapples disappeared. A week later it changed again. This tending of the window has been going on for more than two years now and continues to this day—the arrangements changing, developing, and retreating, in this empty, unused room. I have taken many photographs of this room and the window that no one ever sees. I asked my wife about the window recently, and she said we must remain prepared. I left it at that.
She gave me permission to use the photographs. It is a great privilege to be the guest designer of this edition of Zoetrope: All-Story.