CURRENT EDITION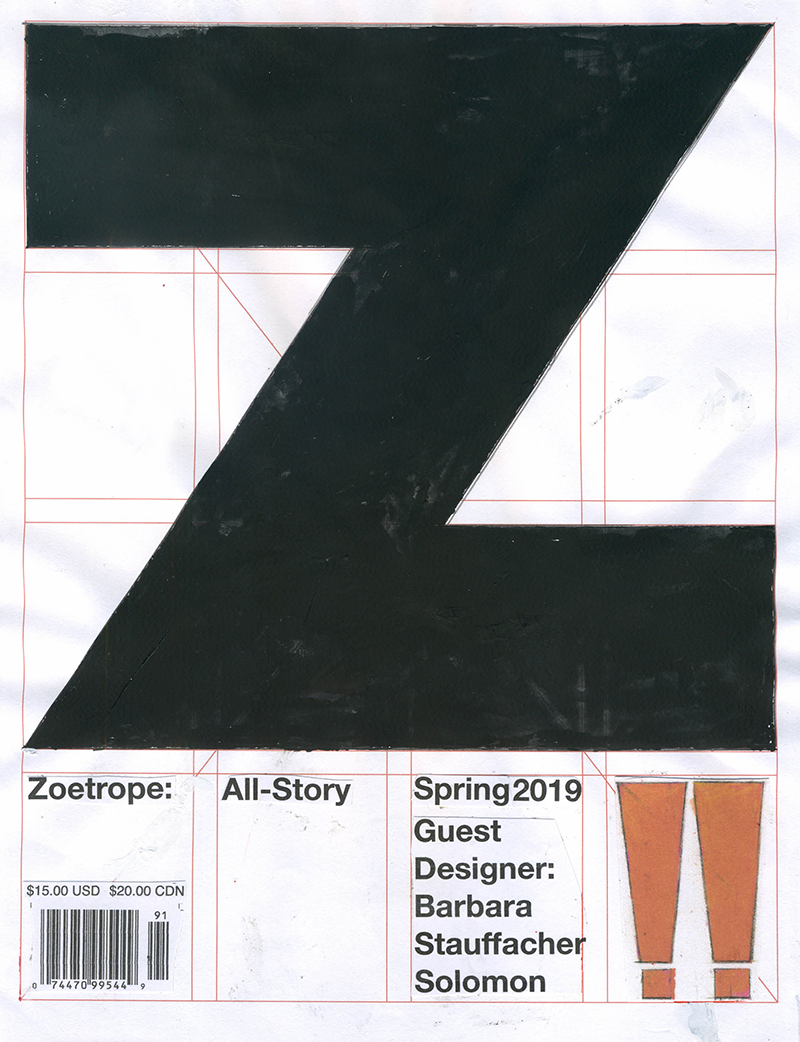 Guest Designer
Barbara Stauffacher Solomon
Contributors
Shani Boianjiu
Ben Stroud
A.E. Stout
Tom Waits
Jack London
Barbara Stauffacher Solomon

Buy
NEWS & EVENTS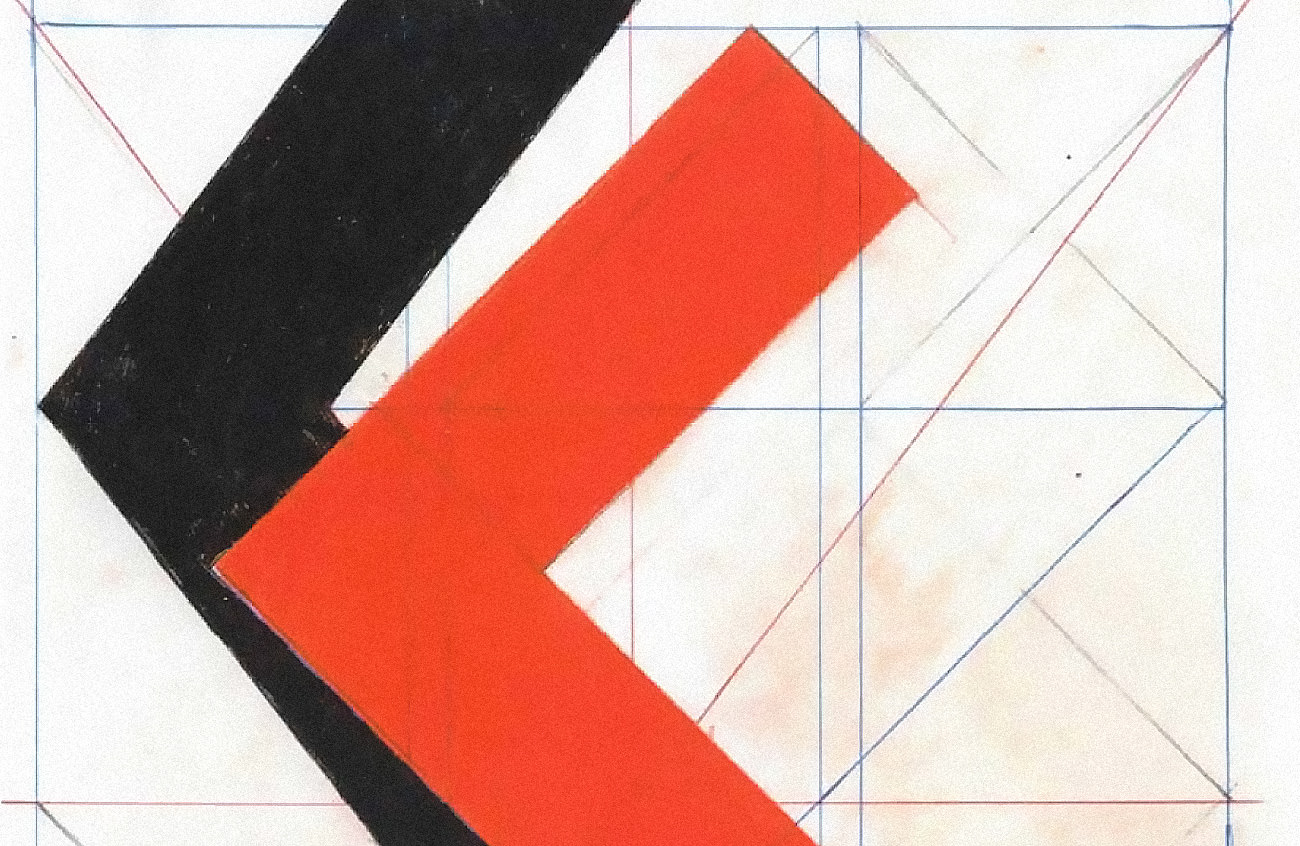 The editors are thrilled to announce the release of our Spring 2019 edition, designed by the trailblazing graphic and landscape designer Barbara Stauffacher Solomon
Three stories from our 2018 catalog have been selected for inclusion in the Best American Short Stories 2019 anthology
Zoetrope: All-Story has been selected for inclusion in the 2018 Brno Biennale of Graphic Design, to be held May 10 to August 26 in the Czech city of Brno. Established in 1963, it's among the oldest and most prestigious exhibitions of visual culture worldwide.
FROM THE ARCHIVE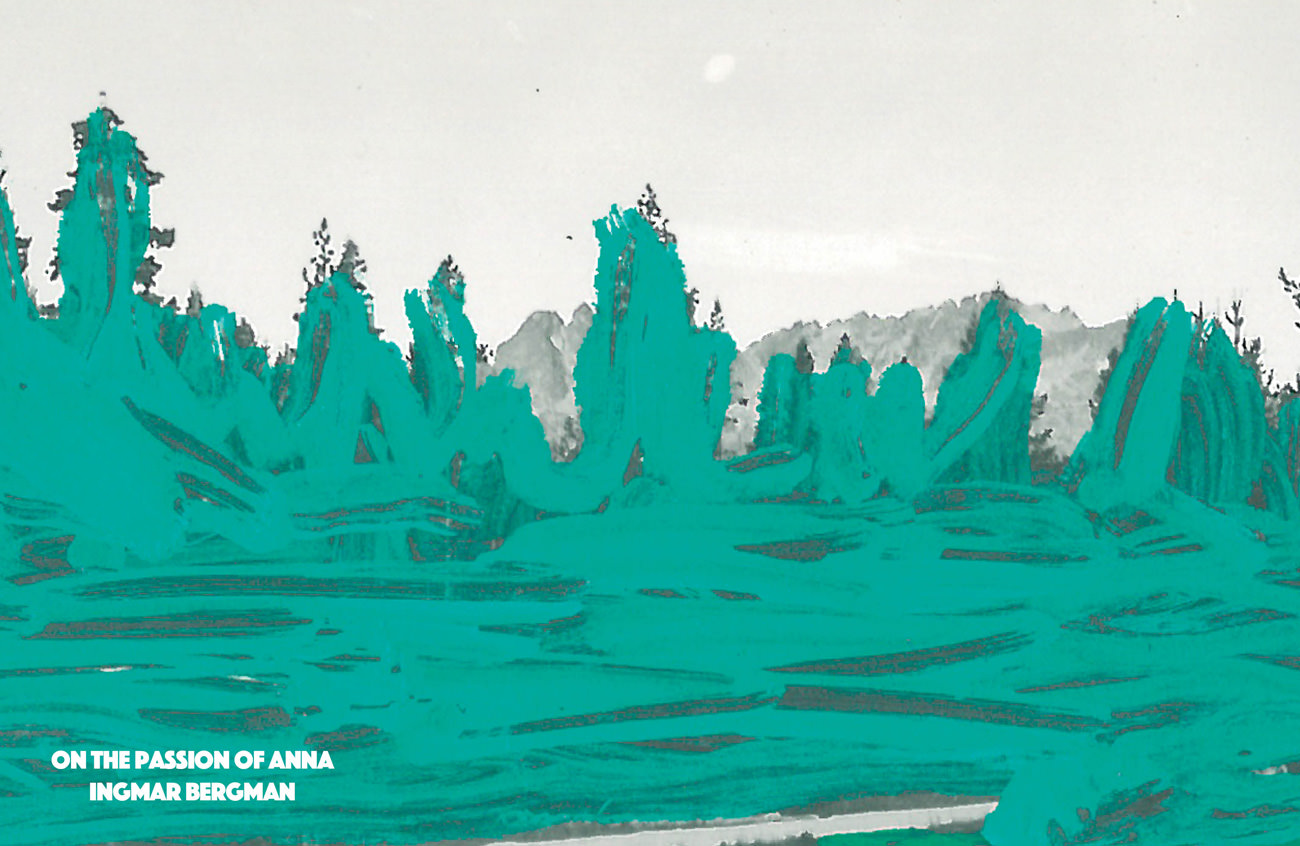 Translated from the Swedish by Marianne Ruuth
My philosophy (even today) is that there exists an evil that cannot be explained—a virulent, terrifying evil—and humans are the only animals to possess it. An evil that is irrational and not bound by law. Cosmic. Causeless. Nothing frightens people more than incomprehensible, unexplainable evil.
The filming of The Passion of Anna took forty-five days and was quite an ordeal. The screenplay had been written in a white heat. It was more a description of a series of moods than a traditional, dramatic film sequence. Ordinarily I solved any anticipated technical problems immediately in the writing stage, but with this project I chose to deal with the problems during filming. I made this decision to some extent because of a lack of time, but mostly I felt a need to challenge myself . . .