CURRENT EDITION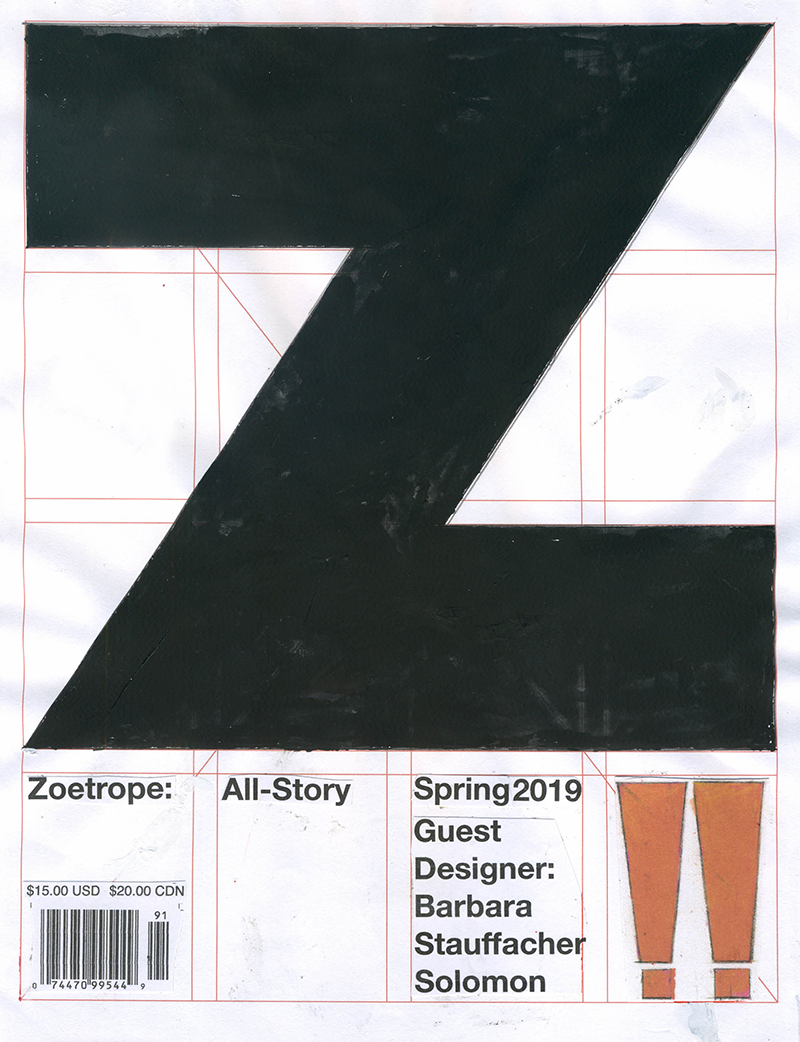 Guest Designer
Barbara Stauffacher Solomon
Contributors
Shani Boianjiu
Ben Stroud
A.E. Stout
Tom Waits
Jack London
Barbara Stauffacher Solomon

Buy
NEWS & EVENTS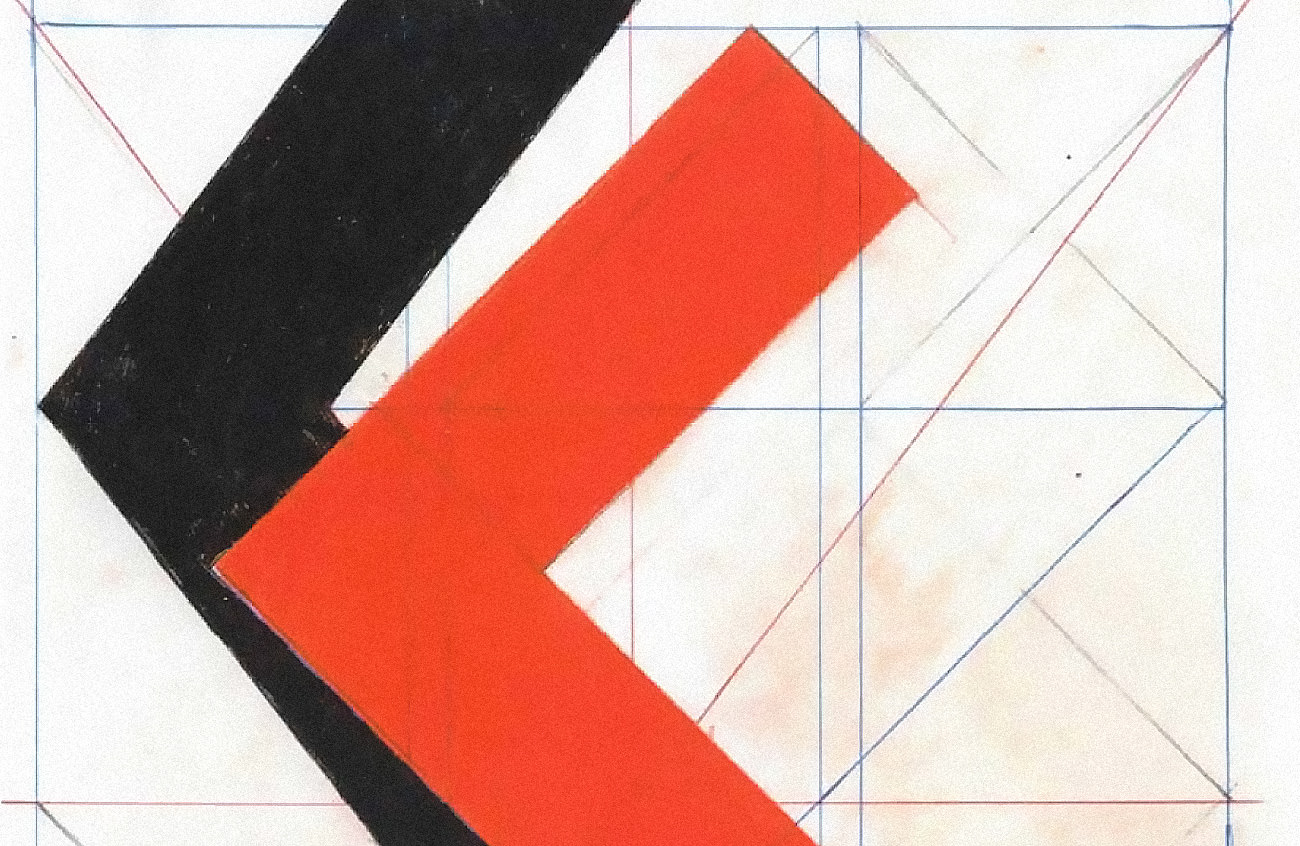 The editors are thrilled to announce the release of our Spring 2019 edition, designed by the trailblazing graphic and landscape designer Barbara Stauffacher Solomon
Three stories from our 2018 catalog have been selected for inclusion in the Best American Short Stories 2019 anthology
Zoetrope: All-Story has been selected for inclusion in the 2018 Brno Biennale of Graphic Design, to be held May 10 to August 26 in the Czech city of Brno. Established in 1963, it's among the oldest and most prestigious exhibitions of visual culture worldwide.
FROM THE ARCHIVE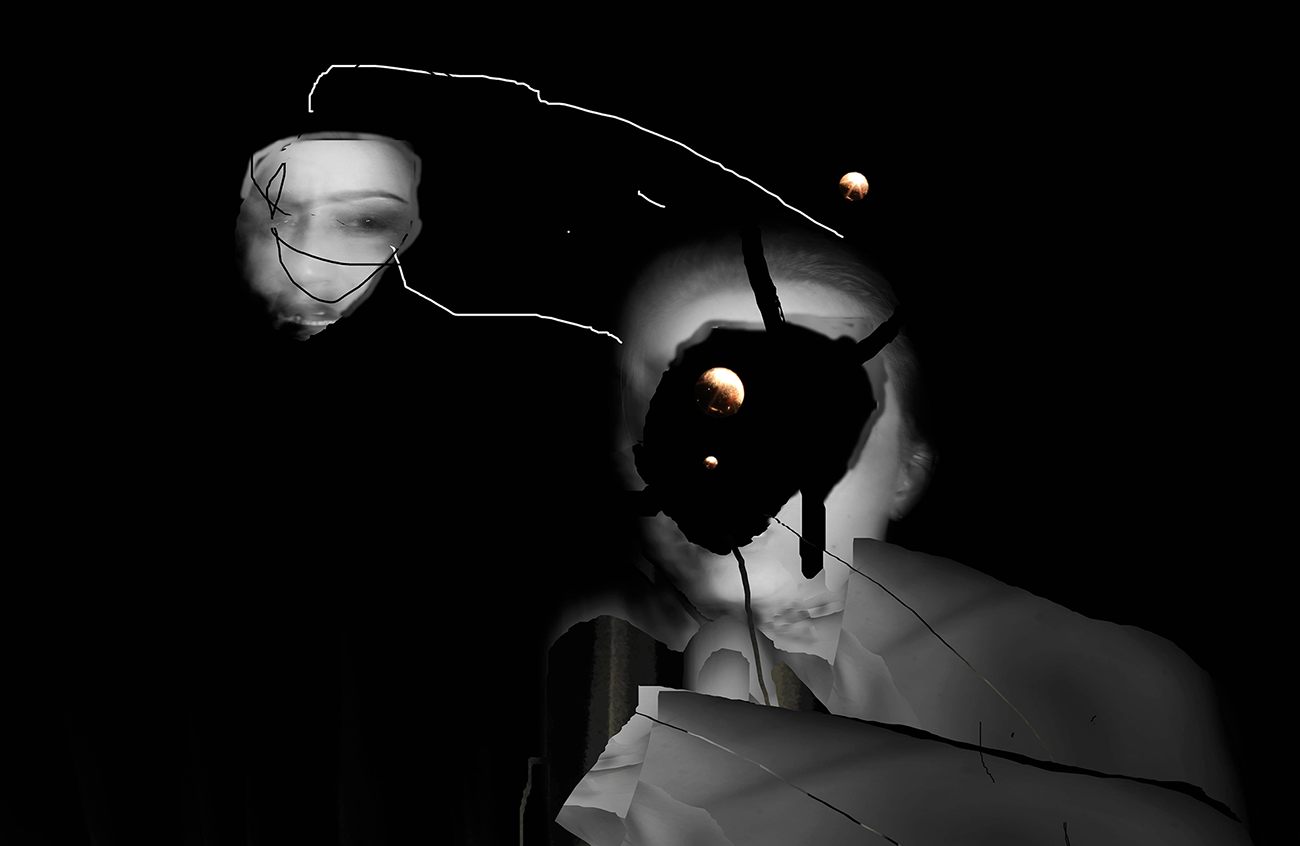 As a special online supplement to the Winter 2018/2019 issue, the editors present the prizewinning story from the 2018 Zoetrope: All-Story Short Fiction Competition, as judged by Colum McCann.
To get to work I had to cross the mouth of an alley, and as it neared me my armpits would pucker, because every day—out of the vibrating, leftmost limit of my leftmost eye—I would see a woman standing there, staring out of the alley, across the street, at a window in an opposing apartment building. The woman stared so energetically that crossing the line of her vision was like crossing the beam of a hose, and I would feel its pressure run along the length of my cheek, like a grandmother's finger. The woman also stood, always, up to her ankles in a butter-colored puddle, and if a camera had grown out of my left ear, and if it had taken one photo of that woman each day as I passed, and if we had fanned those Polaroids out over a . . .