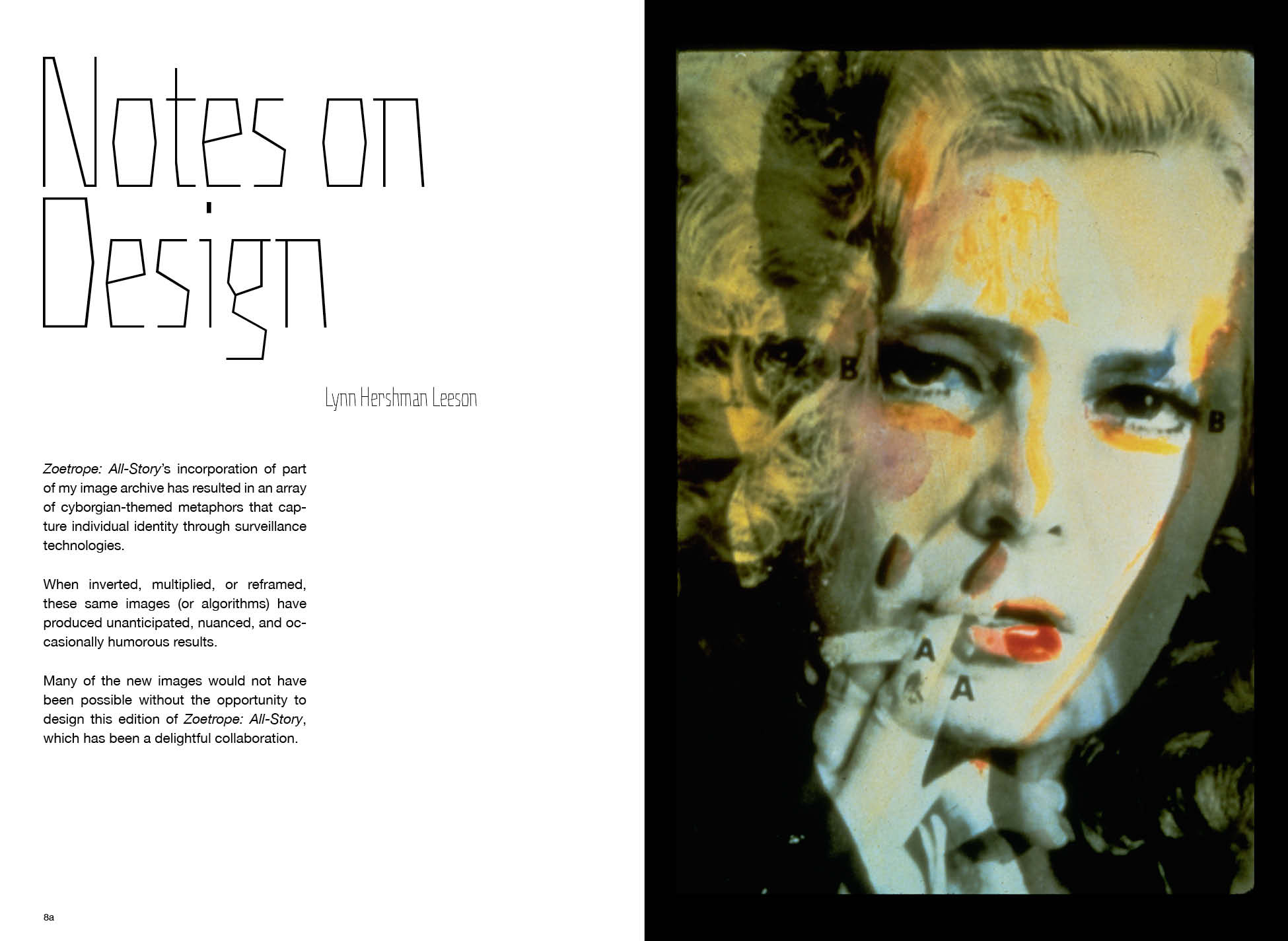 Notes on Design
Lynn Hershman Leeson
Zoetrope: All-Story's incorporation of part of my image archive has resulted in an array of cyborgian-themed metaphors that capture individual identity through surveillance technologies.
When inverted, multiplied, or reframed, these same images (or algorithms) have produced unanticipated, nuanced, and occasionally humorous results.
Many of the new images would not have been possible without the opportunity to design this edition of Zoetrope: All-Story, which has been a delightful collaboration.
Buy Edition