<!–– Set border to 0px if image is dark, 1px if image has a white background ––>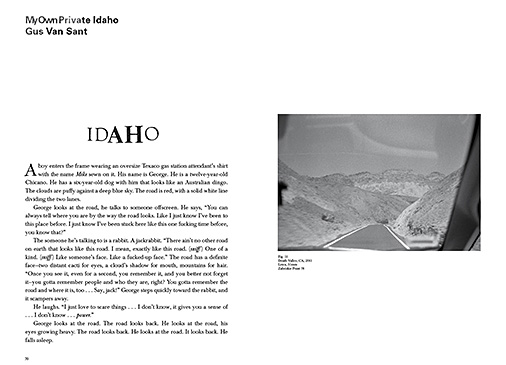 Released twenty–five years ago, in 1991, and starring River Phoenix and Keanu Reeves, My Own Private Idaho remains a landmark of American independent cinema. The source story appears publicly for the first time.

This story is available only in the print edition of the Spring 2016 issue. Please purchase a copy from our
online store
.